Item request has been placed!
×
Item request cannot be made.
×
Processing Request
Coming to terms with [the shift to] the "Anthropocene" : Theological Explorations and Provocations
Professor Ernst Conradie, Rev. Dr. Vicki Balabanski, Professor Clive Hamilton & Professor Gerald West will be the speakers at this conference at United Theological College, September 12-14.
Camden Theological Library has created a display of publications from our collections which highlight:
Publications by the keynote speakers
Publications which discuss the effects of the anthropocene
Publications which discuss the effects of climate change on our neighbouring Pacific Islands.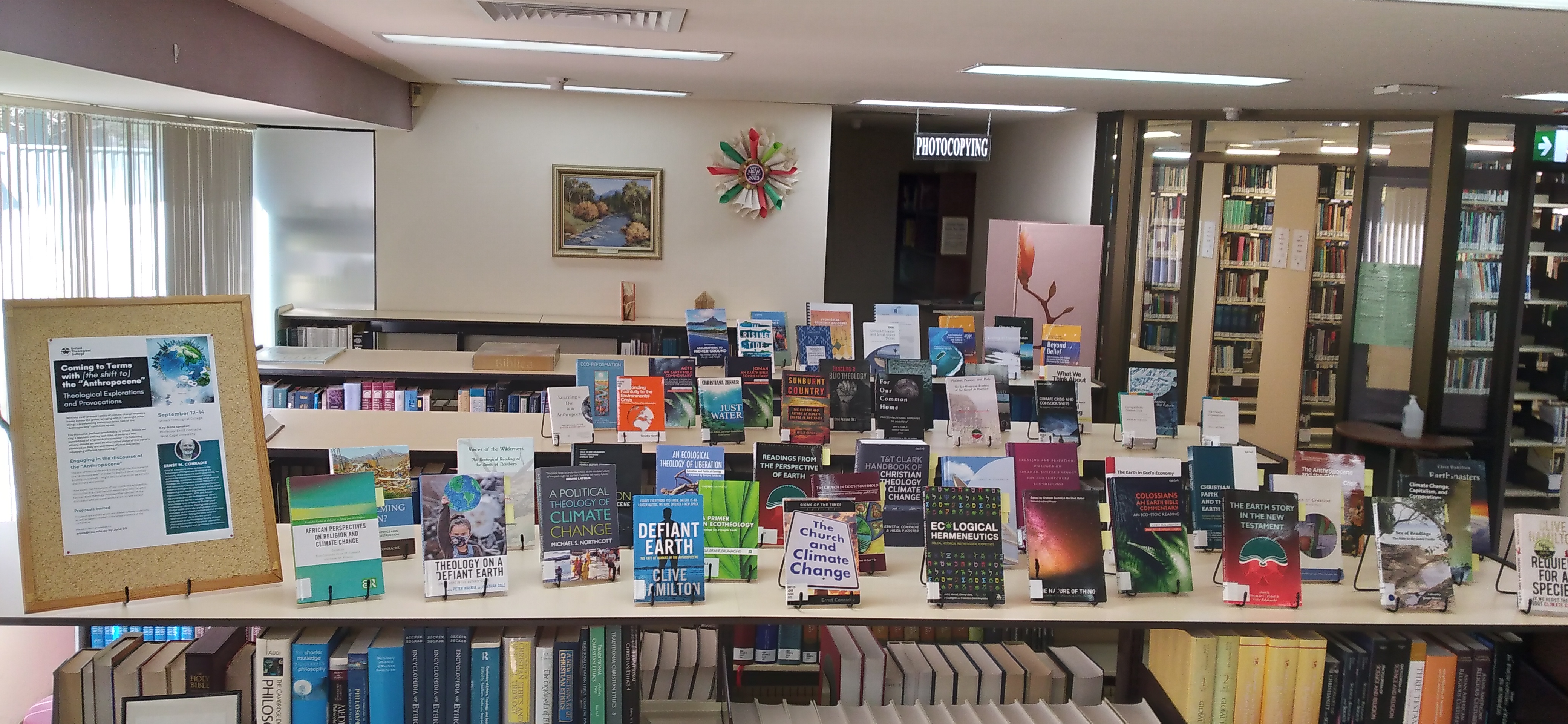 Camden Theological Library is here to help you explore your Christian faith, with resources to help you serve your church and community.
"The Library is a point of entry into a vast conversation, across time and space, on Biblical studies, theology, ministry and a hundred related disciplines --
 deep well of information, knowledge and argument" (Rev. Claire Wright).